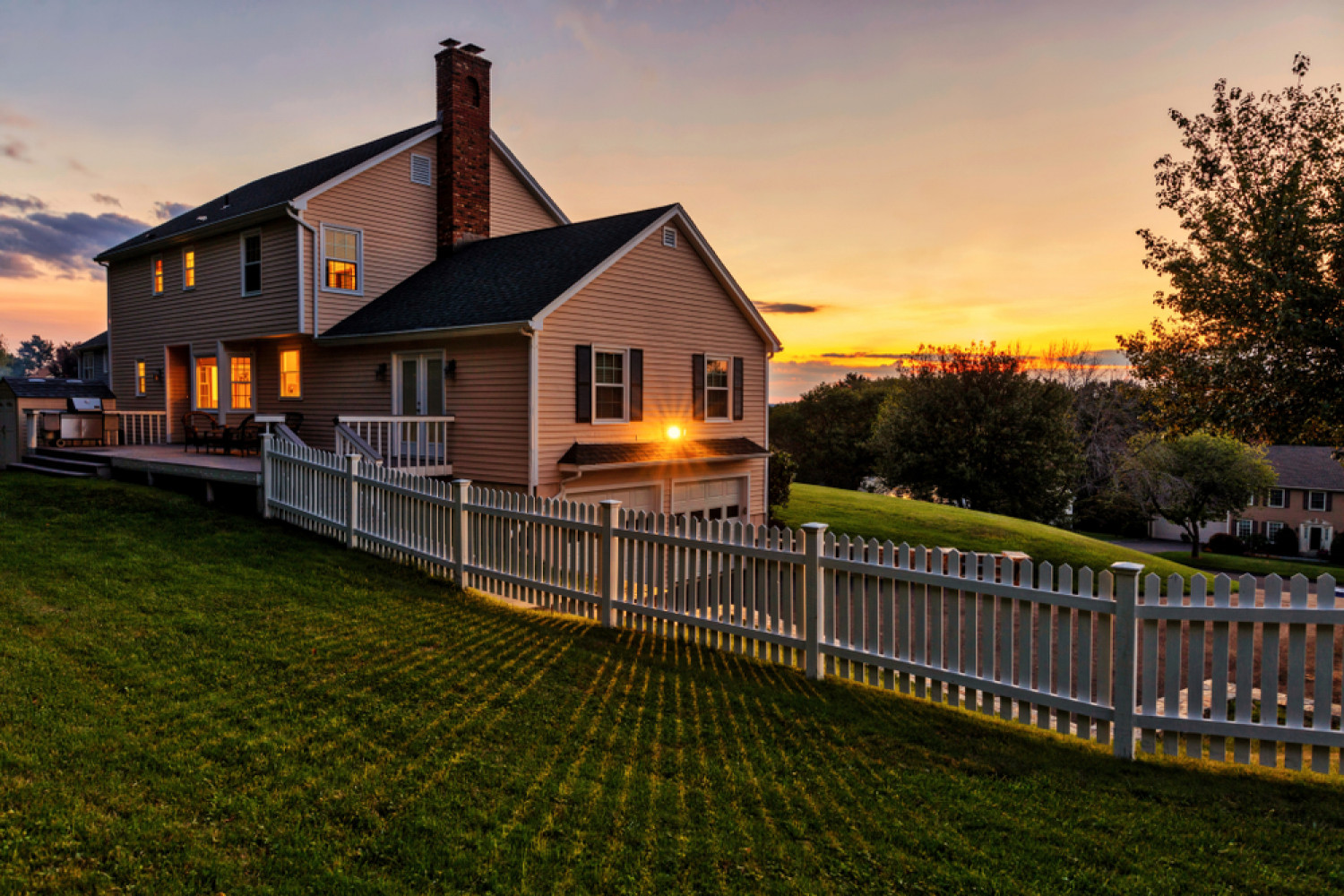 This is a very professional company. I highly recommend. Please give them a call!
Roof Wiz evaluated our requirements in a very knowledgeable and professional manner. Their proposal presentation was detailed and easy to understand. At the time of the installation their team worked tirelessly to prepare and install the complete roof. It was nice to see that they took measures to adequately protect our home prior to installation and at the end clean up everything before they left.
Great work by Roof Wiz. They were super responsive, friendly, kind and fast! Quality work from a quality business! I know some others that also had their roof replaced by Roof Wiz and had a super positive experience as well! All-around great things to say.
Very impressed with craftsmanship. They were very professional, on time and kept me well informed. I enjoyed working with them. Also when the job was complete they cleaned up the mess which I really appreciated.
Gabe and Andy are the owners of Roof Wiz. Gabe does an awesome job on the roof estimate, Andy supervises the incredible team of excellent roofers. WOW, I can not describe how happy I am with Roof Wiz! The quote and presentation was perfect, everything was presented and explained about the roof system, warranty and the time frame. My wife and I have an older home, Andy and his crew took the time to cover the sides of the home to protect the siding from debris while stripping the roof, tarps on the ground. Perfect wonderful roof when they were done. Gabe and Andy communicated with us, kept us informed, start to finish. Lots of follow up afterwards as well to insure our satisfaction. Did I mention they are very punctual also?? Great company!
This company really brought out the red carpet when it came to the installation of my new roof. The quoting process, the ordering, the installation and the final product were all seamless. Thank you Roof Wiz for the awesome service. I highly recommend
I usually never leave Google reviews but just felt I had to share my wonderful experience with the team at Roof Wiz. My wife discovered a small water stain on our ceiling over a weekend. After some research, I found them on Google. They had positive reviews, so we gave them a call Monday morning. Gabe came out in the early afternoon and went out of his way to inspect our entire roof during his visit to our house. He found a nail pop and repaired it before more damage could be done. I was very impressed and highly recommend to everyone who is in need of a roof inspection, roof replacement or roof repair! I actually put my daughter in contact with Roof Wiz since she was in need of a new roof. They did a wonderful job on her roof and the clean up was incredible. I did not realize how much debris comes off a roof and the crew did an amazing job in making sure there were no nails or roofing material left anywhere on the lawn or driveway!
We used this company for a new roof install and they were amazing from beginning to end. Our quote was so reasonable and Gabe checked in with all along the way. The crew that did the work was so kind and professional. Our roof was tore off, installed and awesome clean up all in one day. Please use Roof Wizfor any roofing needs.
I would highly recommend Roof Wiz. Gabe was very professional and great to work with, giving me an estimate,
and answering all my questions. Their crew did an excellent job installing the roof and clean up.
The crew at Roof Wiz did a great job on my new roof. I couldn't believe how quickly they were able to finish the job. They are very professional and know what they are doing. If you are looking to replace your roof I highly encourage you to call Roof Wiz!
We had a great experience with the owners and group of guys they had on site. Incredibly friendly, great communication and amazing work. I highly recommend!
This company is extremely profesional and timely. I love the fact they are bilingual thereby making communication a breeze. My project was finished on schedule as promised and ckeanup was detailed.
This was by far one of the best contractor interactions I have ever had! The Roof Wiz team provided me with very fast and friendly service. Not to mention they did an amazing job on my roof (great quality and at a fantastic price)! The Roof Wiz crew was very professional, polite and hard-working. I would definitely recommend this company without hesitation to anyone that is looking to replace their roof. GREAT job Roof Wiz!
Super happy I made the choice to go with Roof Wiz for my new roof! Gabe was wonderful to work with and I can honestly say we had an incredible roofing experience from start to finish. There were absolutely no extra fees and they had a great selection of shingle colors we could choose from. Andy who oversees the work crew did an WONDERFUL job and made sure the crew left my driveway cleaner than it was when they got there. They even used a leaf blower on my driveway. I was pleasantly surprised that the guys even collected sticks and leaves...definitely went above and beyond. They made sure to clean everything up and even used 2 large magnets to pick up nails in my yard, flower beds and driveway. I will be recommending them to all of my family and friends! My roof looks great. Thank you Roof Wiz!
From the very beginning of meeting the crew at Roof Wiz I could tell they are very passionate about what they do. Gabe walked us through the process and was not pushy at all. When he came out to look at the roof he took a ton of detailed pictures which showed me exactly what was wrong with my old roof. Roof Wiz really took the time to educate me on my roof and the process they go through. I couldn't be happier with my new roof! I am recommending them to all of my friends and family!!!
It was such a pleasure to work with Gabe at Roof Wiz. He is personable, courteous and professional. He stayed in contact during the entire roofing project. Gabe took the time to answer all of my questions and helped in finding the best product for my roof project. He definitely exceeded my expectations. My project was definitely not the largest but I felt that I was treated like a favored customer, given a quality product and all within the promised delivery dates. Their pricing we found to be very good!! Thank you to the Roof Wiz team who did an amazing job installing our new roof!!!
I have heard horror stories of how roofing contractors just leave a mess when they are all done with the roof job. Definitely not the case in my experience with Roof Wiz. Andy, who is one of the owners and his crew were very professional, thorough and cleaned up after all was said and done. He even returned a few days after the job was all done to make sure my husband and I were satisfied. This crew definitely deserve 5 stars! I highly recommend you giving them a call!
I rarely give reviews online but I just feel like I must do so for Roof Wiz. Andy & Gabe have a great crew, extremely hardworking and you can tell pride themselves on their workmanship. Before they started they made sure to protect the sides of the house, the windows, our rose bushes and stair railings. When they were finished, they cleaned everything up so good it was as if they hadn't been there. Gabe, who is one of the owners, was very professional. He brought several samples by my house and left them with my husband so we could see them outside in the daylight. Once we had picked out our shingle, Gabe made another trip back to our house and educated us on roofing material and why his company uses the products that they do on their jobs. You can rest assured that with Roof Wiz you will be getting the best quality, great customer service and an awesome roof. If you are considering a new roof in the near future, seriously give Roof Wiz a call! You have nothing to lose since they offer free estimates.
Roof Wiz did amazing on our new roof! The quality of work is top notch and at very affordable prices. Gabe and Andy were great with assisting us and helping through the whole process from start to finish. If any of my friends or family ever have roof issues or need new roofs I would definitely let them know about these guys. I highly recommend them!
I am very pleased with the crew at Roof Wiz. They are extremely responsive and professional. I will definitely call them again for any future roofing needs!
Our house still had the original roof from when it was built 20+ years ago, and was starting to show wear. We got multiple quotes from several different licensed contractors, and we went with Roof Wiz not only because their bid was very competitive but because they were very upfront and forthright with their quote. They detailed what extra costs could be incurred once the shingles came off and the state of the decking could be seen, laying out an upfront cost per potential item that might need to be used. The other quotes just either left it up in the air with a line item like "plus whatever extra costs might be incurred" or just tacking on a couple sheets of plywood etc. into the overall quote that they may (or may not) actually use. These might not be big $$$ issues given the overall price tag of the entire project, but the attention to detail as well as the focus on providing maximum value for the client gave us confidence that the job would probably be in good hands with Roof Wiz.

Due to the weather forecast the week they were scheduled to start I had my doubts they could make it happen without an unshingled roof getting rained on. They pulled it off, tho - start to finish in one day, from a bit before 8AM to just before 10 that night (it was high summer, so they luckily had the light to keep working). Hottest day in years too, heat index was 110F+. The crew was fast, efficient, hardworking and always cognizant of cleaning up scrap materials that ended up on the ground throughout the job.

On final walkthough a few days later, Gabe even clambered up on the roof to pull out a small dent on a dormer eve ventilation panel that ended up in a hard to reach spot.

We are very pleased with our experience, and would recommend Roof Wiz to anyone needing their roof re-shingled.
The crew showed up on time and went straight to work. They worked together like a professional sport team, everyone seemed to have a role/responsibility and they worked in a very coordinated and efficient manner. The roof looks terrific and they did a good job cleaning up.
We are very happy with our roof and the entire process went very well. We whole-heartedly recommend Roof Wiz with no hesitation.
They always keep the home owner informed on the work
They did a good job on my house with the roof and gutters installation good company to hire for the job ?
Gabe, Andy and the crew were outstanding! New roof looks great, they also did a great job of cleaning up!
I appreciated the way Andy explained things to me, especially where they made the roof better than the old set up.
I would highly recommend Roof Wiz to everyone!
Kind and professional service. Quick and high quality with a price that was quoted the best and the final statement was identical to the estimate. The exact experience you could ever want from from a roofing company.
Gabe and his team at Roof Wiz did an excellent job on our new roof. The crew worked through arguably the hottest days of the summer to finish the job on time. They were always friendly and prompt, and the work was top notch. Gabe was great on communication throughout the whole project. I would definitely recommend them to anyone needing a new roof!
We kind of had a misunderstanding but he made it all right thank you very much
Awesome people, good quality, and fair price. Enjoyed the experience.
They repaired my duplex roof after a tree fell on it during a storm. They also reroofed another duplex next door. They did an amazing job and were done in three days!
Wow, This is an incredibly wonderful company to work with. My wife and I had a roof leak, I'm getting older and did not want to crawl around on a 2 story roof to look for the leaks. I called Roof Wiz, Gabe came out, talked AND listened to our
issues. Gabe checked out the roof then and there. Gave us his expert opinion, suggestions. My roof was over 20 years old, I asked for a quote on the whole roof vs patching. Gabe made a follow up appointment with us for an accurate quote. First off, Gabe is NOT high pressure. We talked about roofs, roof systems, warranty, time lines, he was awesome. My wife had questions too, Gabe was patient with both of us. Made us feel impowered and confident, we picked Roof Wiz to do a new roof for our home and our garage. Wow ! The whole team is just as amazing as Gabe! On time, cleaned up past our expectations, great great looking roof. My wife and I are REALLY happy with the new roof. Please call them for your roofing needs!
Great job and Great people to work with. 100% recommendation
Gabe and his crew did an excellent job, on-time, quick, and when finished they left the job-site clean! Don't hesitate to use them for your roofing needs.
The crew that put our roof on did a excellent job. They were very good at protecting our stuff and cleaning up after they were done. Gabe was very helpful and very informative about what was going to take place.